Need a fun, refreshing break?
Welcome to...
The
STOREHOUSE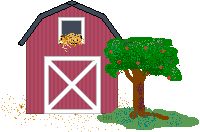 ...of my favorite inspirational, humorous, and
educational stories from the Internet. I will continue to
add on to these pages as I come across more items
and have time to add them here.

Computer Humor & Anecdotes

Just Plain Humorous Stories & Anecdotes

Educational Lessons, Stories & Humor

Humorously Inspirational Stories & Anecdotes

Inspirational and/or Thought-Provoking

Christmas Stories & Anecdotes (keeping year-round)

Food-Related Humor

Y2K Humor Page (These were too good to just retire after January 1!)
NOTE: Each of the above pages contains at least
three selections; the latest ones I that I add on "every so
often" will be added to the top of the page.
Now here are a couple more "singles":

Psalm 139 for Y2K (Again, I know you'll enjoy this!)

The Obituary of the Pillsbury Dough Boy