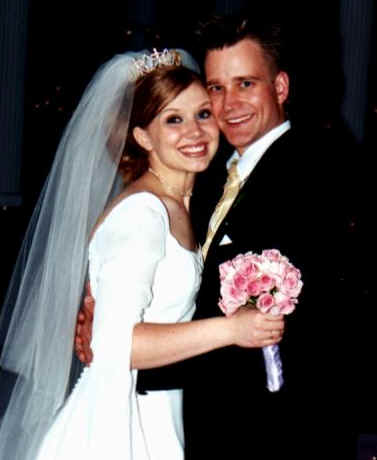 The wedding of Sharnessa Lee Shelton to Samuel Leif Gustav Sandén on August 19, 2000.

Photos of Sharnessa and her family (and her wonderful husband, MY son-in-law, Samuel (Sam) Sandén!)
~ From Sharnessa's Heart ~

Sharnessa's Heart and Vision for the Arts (excerpted from a letter she wrote in 1998; taken from the new Form+U+la)

Something Sharnessa wrote from her heart that I entitled "Pioneer Girl" (has to do with being the daughter of a "pioneer" in homeschooling, and her being a pioneer herself!)

A letter Sharnessa wrote to two girls about saving your whole heart for "the one" and using your singleness for God

Here's a letter Sharnessa wrote to Dear Abby when she asked to hear from kids who had been homeschooled! It will encourage those who may have a wrong impression of homeschooling!

A letter Sharnessa wrote to a teenaged boy who was burned out on homeschooling and didn't want to homeschool anymore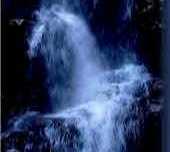 An article Sharnessa wrote in spring of 2001 called "There I'll Be" (Used with permission from V*Enna.)

Here's Sharnessa's "Honor thy Daddy and thy Momma" page. Excerpts from some personal (and really neat) stuff Sharnessa has written to her parents.
~ V*Enna Stuff ~

V*Enna: The Christian pop band that Sharnessa was one of two lead singers in! (She is the strawberry blonde; Lucy, the dark-haired one, is from England.)

Announcements about Sharnessa and V*Enna! (Latest update February of 2001)

Some really sweet (and sincere!) comments from people who have been influenced, touched, and blessed by Sharnessa's life!
~ Other Stuff ~

Info on the International Bible Institute of London (IBIOL) that Sharnessa and Sam attended. (Sharnessa attended its School of Creative Ministries; Sam the Bible School. This link will take you to the IBIOL web page; click your BACK button to return here to my website.)

Sharnessa's Homeschool Graduation in 1996 (This was at the W.H.O. (Washington (State) Homeschool Organization) Graduation Ceremony, but from our homeschool, Tree of Life Learning Center (High School).)

To contact Sharnessa (and/or Sam) by email, click on the flying envelope.