Tory and Chrissy

(Engagement pictures!)

Tory and Chrissy both wanted their families present when he proposed to her, but Tory also wanted there to be an element of surprise, so, unbeknownst to Chrissy, her family and ours were waiting in one of the smaller dining rooms at Henri's restaurant (so we wouldn't be seen until they were right there), and as soon as they walked in to the room, where heart balloons happily floated over our table, Tory knelt down in front of Chrissy, presented her with a red rose and a ring, and began declaring his love for her, telling her how much she reflects the love of Jesus, how much he loves her, and then he asked her to be his wife. You can probably tell from the looks on their faces in the photo below (they have both been crying) what her answer was: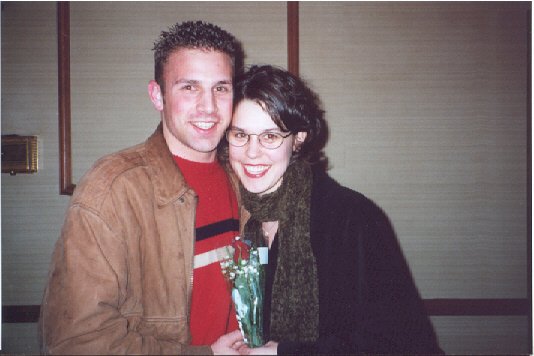 They have been engaged for about one minute at this point!



And here they are gazing in delight at her engagement ring
which has been on her hand for, oh, a good half hour by now: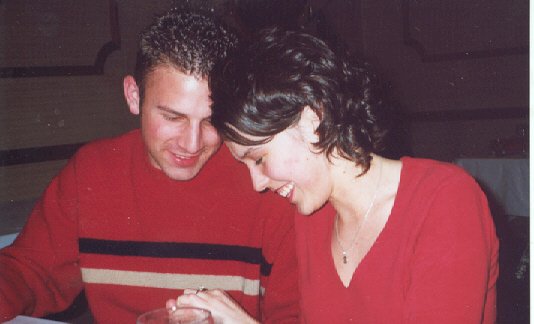 (Notice how they're color-coordinated for Valentine's Day?!?)

To Tory's Photo Menu | To Tory's TerriTory
To the Announcement of Tory and Chrissy's Engagement!
To the Main Lobby