HOMESCHOOL
SUPPORT GROUP(S)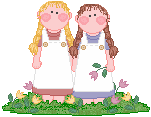 for the
Longview / Kelso / Kalama / Castle Rock / Woodland
Toutle / Amboy / Yacolt / Vancouver Area
If you are aware of other support groups that are open to new members, please email me with the information (for each of the same categories as what I have below) and we'll get them added on to this list!

C.L.H.C.
(Christian L.E.A.D.E.R.S.H.I.P.
Homeschool Connection)
MEETING PLACE: Father's House Church; 1315 Commerce. (Click on the stop light for a map of the area.)

MEETING DATE/TIME: We always meet on a Thursday evening, from 6:30pm to 9pm. It's often the second Thursday of

the month, but some months we have to change, so ALWAYS check the calendar for this month's meeting date. We do not meet in the summer months, except by special arrangement within the group, like a picnic to the park, a field trip, or whatever anyone in the group wants to set up. (Anyone is welcome to contribute ideas or organize an event!)
CHILD CARE: Due to steeply increased prices, we are no longer able to offer child care. We are very sad about this, but the prices were just beyond what we were able to cover.
If your children are old enough to sit (by you) through a whole meeting without being distracting, we welcome them there. Fear not, we do not consider our children "distractions"; we just want our meetings to be an "oasis" for all parents, including whoever is speaking. (And if we don't have the same definition of "distracting," one of the leaders will have to say something ~ which, we assure you, NONE of us likes doing!!! But please have a humble and gracious response to our humble and gracious request that you take care of the "distraction" by either taking your child out of the room, or quieting them. This is a good opportunity to teach your children self control.)
BIG EVENT OF THE YEAR: Every year in May we have a "Homeschool Presentation Night in which all families are welcome and encouraged to participate. Click on that link to read all about it!
GROUP LEADERS: See this page for a list of all the leadership/servant positions in CLHC, the job descriptions of each one, and how to contact the people who are doing them.
NOTE: Because I (Barb Shelton) am part of ~ and on the board for ~ the above group (with my husband, Dave) AND am also the webmaster for this website, I have much more information to offer about this group than I have for the ones below ~ and the means to do so. This in no way indicates that our group is any "better" than any of the others listed below. If anyone in any of the following groups has more information that I could add to what I have here ~ and, hey, I'll even include graphics too

~ I'd be glad to do so! But YOU need to give me all the actual information to put here; not just a phone number or email address for me to go hunt it down myself. My part is getting it here (and maintaining this 400+ page website); your part is gathering and giving me the information.

The rest of these groups
are listed in alphabetical order:

Clark County Christian Home Educators
(C.C.H.E)
~Vancouver Area~

Phone: C.C.H.E. voice mail: (360) 576-5357
Email: cchome.ed@juno.com
Snail Mail: P.O. Box 5941 / Vancouver, WA 98668

F.A.I.T.H.
~Yacolt/Amboy Area~

Contact: Kathy Strano
20011 NE 362nd Street / Yacolt 98675
Phone: (360) 686-3701


First Class Homeschool Co-op:
Kindergarten-High School Classes offered one day a week
Nursery and Early Childhood Education Program
Encouragement for parents, help for new homeschooling moms
New friendships and opportunities for students
Affordable - co-op classes are taught primarily by First Class parents
Christ-centered community outreach to homeschooling families
CONTACT: Heidi St. John

WEBSITE: www.firstclassclarkcounty.org

EMAIL: firstclassclarkco@comcast.net

Kingsman Christian
~Vancouver Area~

Contact by Phone: Lorrie Hume: 360-573-9604

Contact by E-mail: Carol Van Boxtel:

Network of Vancouver Area Homeschoolers
(N.O.V.A.H.)
Contact: Lori (and Jack) Loranger
Website: www.novah.org / Loriís e-mail is lori@novah.org
162 Krogstad Road / Washougal 98671
Phone: (360) 837-3760

Woodland Homeschool Support Group
~Woodland / LaCenter Area~

Contact: Jim and Veronica Studt,
189 Deer Creek Rd. / Woodland 98674
Email: jandv4ever@juno.com
(360) 225-6173

W.A.T.C.H.
(Washington Association
of Teaching Christian Homes)
(Statewide)
(Of service particularly to Christian homeschoolers)
Contact: Cory Lisk
Email: RLisk@aol.com

W.H.O.
(Washington Homeschool Organization)
(Statewide)
(Of service to homeschoolers
of all religious orientations)
For contact listings for the whole state
of Washington, click here: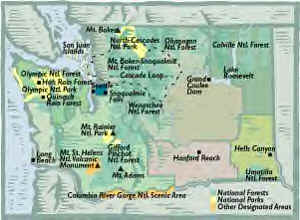 WHO Region 8 Contact: Patti Durovchic
P.O. Box 484 / Ridgefield 98642
(360) 887-1664