In fact, I have lots to say that I hope you'll take time to listen to before you give in to the temptation to go out and buy a huge, expensive pile of curriculum and submit your poor kids - and their childhoods, their creativity, and their love of learning.
If you are burning out, you need the exact same thing as anyone just starting out, because you missed some foundational truth in the beginning that would have prevented you from burning out.
And that truth is regarding what "true education" is all about. Hint: It's much less complicated, difficult or expensive than what you might think it is!
I love this quote by John Taylor Gatto, who you'll be hearing more from here:
"I donít think weíll get rid of schools any time soon, certainly not in my lifetime, but if weíre going to change whatís rapidly becoming a disaster of ignorance, we need to realize that the school institution "schools" very well, though it does not "educate"; thatís inherent in the design of the thing. Itís not the fault of bad teachers or too little money spent. Itís just impossible for education and schooling ever to be the same thing."
Ė John Taylor Gatto
That last sentence!!! "It's just impossible for education and schooling to ever be the same thing"! If you can get this right at the beginning, it will drastically reduce the amount you spend on unnecessary curriculum that will only burn out you and your kids... and it will change the entire course of your homeschooling journey... of the remaining years you have with your children... the relationships you have with them and the direction they go in life... and ultimately how prepared they will be for "the works God prepared beforehand for them." It changes everything!!!
So I hope you'll take some time here at the Oasis I have prepared for you to take in what is here! My intent and hope are to help you lay aside fear... wrong thinking that's only binding you up... and preconceived ideas of what education is so that you can experience all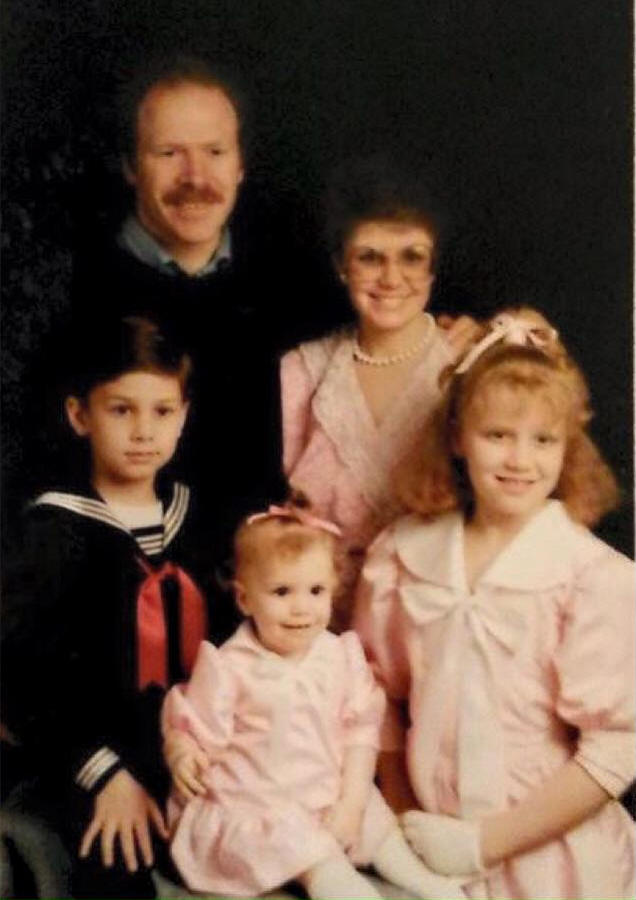 that God has for you and your kids during these years.
And, believe me, they come to an end all too soon! Of course, once they leave home, they often come back... with a wonderful spouse and wonderful grandkids. And you'll enjoy even these even more if you focus on getting the most out of these precious years that they are in your care.
Here are the original 5 of us five in our younger years... (This is a picture of a picture - in the olden days when there were covered wagons and NO digital cameras, let alone smart phones!)
Summer of 2021!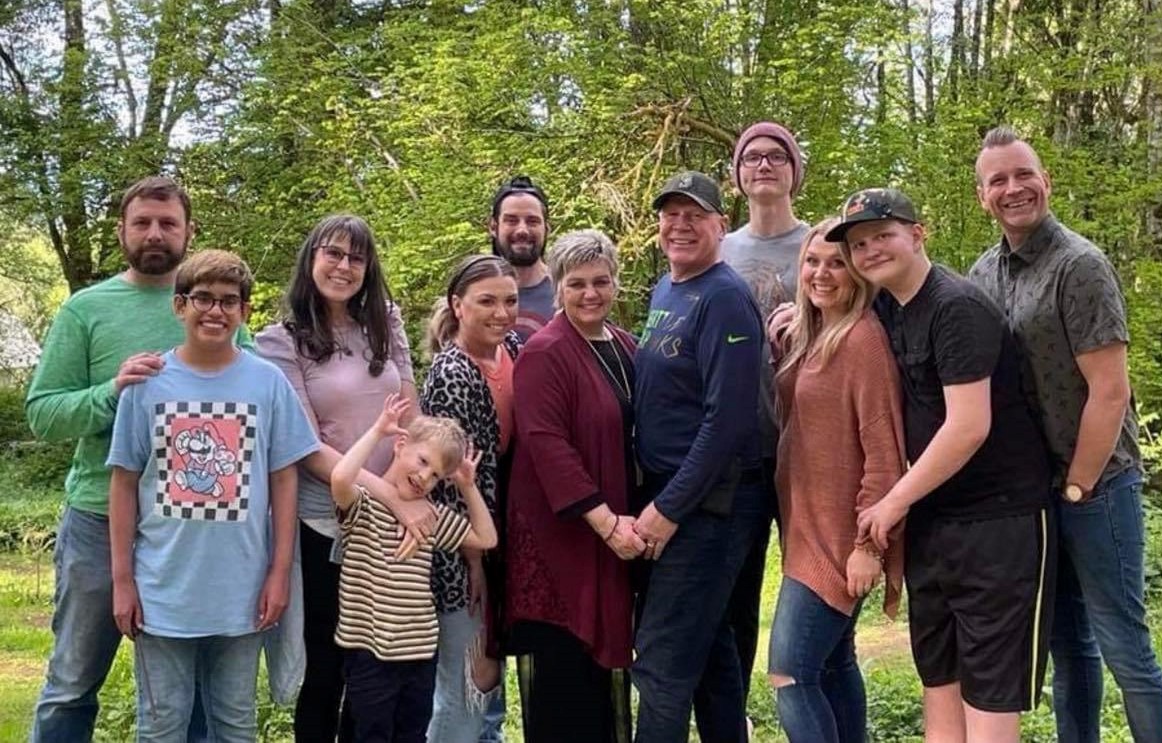 The extended Shelton Family summer of 2021:
L to R: Tory, Jonah, Chrissy, Henry, Carlianne, CJ, Barb, Dave, Chase, Sharnessa, Weston, Sam